About the Episode:
Quick note from Ryan—I've been talking a lot more lately about my experience growing my podcast to more than 500,000 downloads within the first 2 years, so if you're interested in starting a podcast of your own, then check out my guide to the best podcast hosting platforms on the market today.
In this episode, we're talking to Laurence Bradford about what it takes to become a freelance web developer. Laurence is the creator of Learn To Code With Me, her blog that teaches more than 150,000 monthly readers how to get started with becoming a freelance web developer.
She also runs the Newbie Coder Warehouse Facebook Group, her community of more than 12,700 people learning how to code, become freelance web developers, make career transitions and help each other along the way.
Laurence also writes for publications like Forbes, Mashable, USA Today, and she works with Teachable—the online course creation platform, and still finds time to write and grow her blog readership.
In Today's Episode:
01:51 We start off by finding out what Laurence Bradford did before learning how to code herself.
03:07 She talks about the idea that led her to create a community based around her website.
04:38 She shares how she reached her first 100 members.
05:43 She talks about how she gets traffic to her blog using google and also by writing for other sites.
06:49 She talks about rejection while becoming a freelance web developer and difficulties guest posting.
07:49 Laurence talks about how she used cold emails and networking to secure her first guest post.
09:08 She talks about the idea and the research that was involved in starting up Portfolio Dojo.
10:43 She expands on her course and talks about the feedback she received.
12:19 She gives some advice on how people with a small audience can create their own course and be successful at it.
13:54 Laurence talks about her most effective growth channel.
15:05 She shares some examples of some validation tests that have completely failed in her career as an entrepreneur.
16:05 She talks about how she realized these to be failures.
17:14 We find out why she decided to start her podcast.
18:35 Laurence talks about her podcast workflow and how she's been able to make hosting it efficiently.
19:48 She talks about her experience and the challenges she faced when she was at the beginning stages of her podcast.
21:19 Finally, we hear what the best investment Laurence has made in growing her business.
Note from Ryan—one of the best ways to generate a little side income with your engineering skills is to find well-paid WordPress developer jobs where you can be paid to build your skills at the same time.
---
Like What You're Hearing? Subscribe for New Episodes.
Resources Mentioned:
Ryan's breakdown of the 55 Best Work From Home Jobs
Connect with My Guest:
Laurence on Twitter and LinkedIn
Subscribe, Review, & Share:
If you enjoyed this episode of The Side Hustle Project, I would love your support. Head over to the show on iTunes or in the Apple podcast app and give us a rating please! And as always you can catch every episode on the Apple podcast app, Stitcher or wherever you get your podcasts. Thanks for tuning in.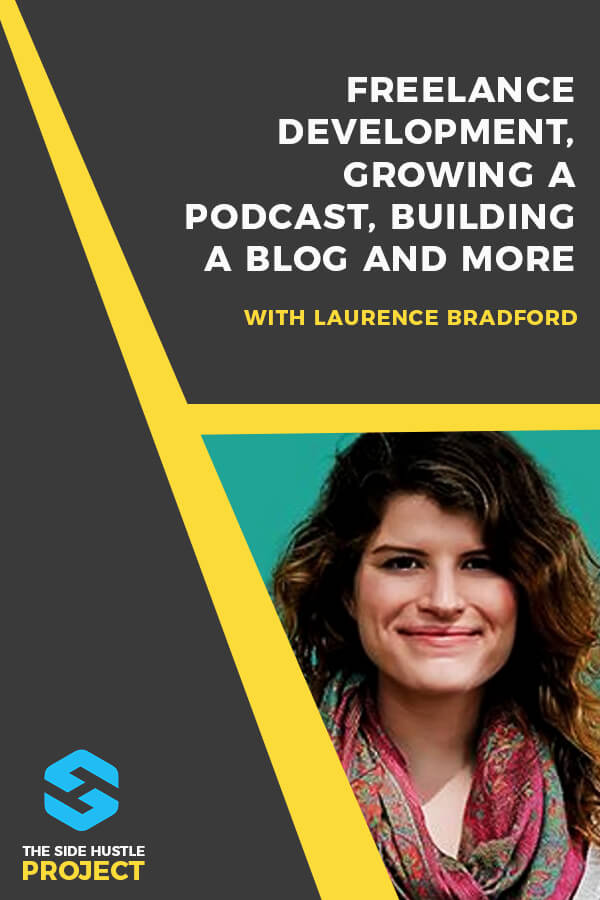 For those of you that love Pinterest, I also put together this image that plays nicely over there 😊