About the Episode:
In this episode, we're chatting about how to launch a food blogging career (on the side) with Gaby Dalkin, the food blogger extraordinaire behind What's Gaby Cooking, where she has more than 275,000 followers on Instagram alone.
Bonus: Come read my guide all about how to start a food blog, where many of Gaby's insights are included—and over on Vegan Anj where I'm putting these strategies to work with my girlfriend's vegan food blog.
Gaby is a machine at what she does—she's created more than 1,110 recipes on her blog, is a published author of her first cookbook, Absolutely Avocados, and has done collaborations with companies like Williams Sonoma, The Food Network, and much more.
Gaby launched her food blog back in 2009 on the side of her main gig as a personal chef for families in Los Angeles—including some time working for Jessica Simpson, which helped propel her career big time.
In Today's Episode, We Talk About:
[02:52] We start off by finding out what book Gaby's reading at the moment.
[03:34] Learn how Gaby started in the world of food blogging, and what her goals were back then.
[05:15] She talks about her time working with Jessica Simpson & how she landed that job.
[08:31] Gaby talks about her various sources of income.
[10:37] Learn how Gaby took the leap to full-time blogging from being a private chef.
[13:24] How her first book deal led to bigger opportunities for her business.
18:54 How she built an Instagram account of more than 275,000 followers.
[21:55] Gaby also gives her single best piece of advice for anyone who wants to start a food or lifestyle blog.
[25:21] Finally, she talks about sacrifices she had to make in order to create enough time for her blog and business.
And there's a full transcript of this interview with Gaby Dalkin below 😊
If you want some inspiration by checking out some of my own thinking around food blogging, check out my girlfriend's vegan food blog, Vegan Anj and scope out my recent guide to the best vegan breakfast burritos in Los Angeles for an example of creating content in this niche.
---
Like What You're Hearing? Subscribe for New Episodes.
Resources Mentioned:
The Flavor Bible by Karen Page
Connect with My Guest:
whatsgabycooking.com
Gaby Dalkin on Instagram, Twitter, and Facebook
Subscribe, Review, & Share:
If you enjoyed this episode of The Side Hustle Project, I would love your support. Head over to the show on iTunes or in the Apple podcast app and give us a rating please! And as always you can catch every episode on the Apple podcast app, Stitcher or wherever you get your podcasts. Thanks for tuning in.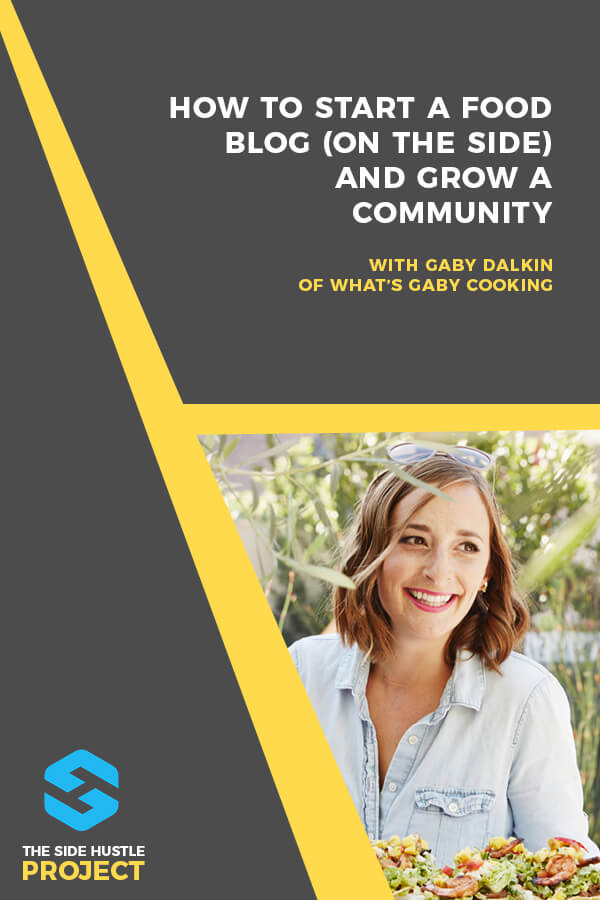 For those of you that love Pinterest, here's an image I put together that plays nicely over there 😊

Shoutout:
Special thanks to our sponsor for this episode, Freshbooks: Cloud accounting for freelancers, solopreneurs and side hustlers.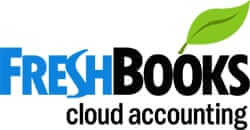 Episode Transcript:
Gaby started her food blog back in 2009 on the side of her main gig as a Personal Chef for families in Los Angeles including some time working for Jessica Simpson which helped propel her career big time. In today's episode we're digging into how Gaby got started in the world of food blogging including the very first time she got paid to do a sponsored post and how that came about.
We talk about her time working with Jessica Simpson and how she landed that job in the first place. We're covering how she built an Instagram following of more than 275 000 people and why that's been one of the best investments she's made for her business. Gaby also offers up her single best piece of advice to people who want to start a food blog or lifestyle blog today.  
We're covering all of  this and much more. Let's get in today's interview with Gaby Dalkin.
02:37
Ryan:  Gaby welcome to the show.
02:39
Gaby: Hi. How are you?   
02:40
Ryan:  I'm great.  Thank you for joining us today.
02:43
Gaby:  Thanks for having me , I'm excited to be here.
02:45
Ryan:  Alright so I've got a warm up question for you.
02:47
Gaby:  Okay.
02:48
Ryan:  What book are you reading right now or what has been your favorite recently?
02:52
Gaby:  Oh My Gosh.  Well I just finished writing my cookbook so I was kind of obsessing over this book called The Flavor Bible which is a cookbook basically but it goes into all these incredible flavor pairings and what goes well with what.  Most people read novels.  I just read cookbooks.
03:15
Ryan:  Well I think that speaks volumes to who you are and what you do.
03:19
Gaby:  Yes
03:22
Ryan:  Okay so you started a food blog, called What's Gaby Cooking back in 2009 after graduating from college when you decided to go to culinary school.  Can you take us back to those days and tell us about what you hoped to get out of the blog then?
03:34
Gaby:  Yes so I graduated college in 08.  Moved down to Los Angeles and just started the blog totally on a whim.  I had enrolled in culinary school and I wanted to blog my way through it and it was really just to brag to my parents back home about what I was learning how to cook and eat and all these different things and it really very slowly started to snowball after the first couple of years but at first it was literally my mom and grandma who were reading it.
04:04
Ryan:  Right, which I think is common.  So many people get disillusioned or frustrated with the fact that your readers are essentially your friends in the early days. Right?
04:14
Gay:  Yes and now none of my friends probably read my food blog.  They're like we know what you do on every other platform we don't need to read your food blog.
04:21
Ryan:  Alright so pretty quickly after you start a food blog, you go to culinary school, you get a job as a private chef.  Right?
04:30
Gaby:  Yes.  I was a Private Chef for two families in my Private Chef career.  One was a family in Malibu. They had a mom and a dad and four kids so I was cooking.  I learned very quickly how to cook basically everything because everybody had different dietary restrictions and preferences and all stuff like that.  I was there for 2 and a half to 3 years and then after that I cooked for Jessica Simpson and her family for a couple of years which was incredible because she eats exactly how I eat so it was like my dream job and then I left private cheffing entirely as soon as my first cookbook came out.
05:10
Ryan:  Alright.  Real quick, let's talk about Jessica Simpson.  How did that happen?!
05:16
Gaby:  Yes so she had heard about me.  They have these domestic agencies down here in LA where they place nannies and chefs and assistants and all that kind of stuff and the woman who owns this incredible agency called me and she said "I think I found the best job for you.  You will love this client." And I went in.  I interviewed.  Jess and I totally hit it off.  She's actually the most incredible human.  So kind.  Really takes care of everyone in her life so she was great.  I love her.
05:44
Ryan:  That's awesome.  Would you say that working with Jessica helped propel your career in any way, and if so how?
05:53
Gaby:  Yes I do because when she was pregnant with her first daughter.  With her only daughter.  She was on Leno and she was talking about "what are you craving" and she said she was eating a lot of these Slutty Brownies which is a recipe from my website and I was watching this.  I don't stay up late enough to watch Leno usually but I stayed up to watch her and she didn't tell me it was happening and my website broke because so many people were trying to get the recipe.  It was a very big moment in my life.  That definitely helped people know who I was and Slutty Brownies is still one of the most popular recipes on my website and then shortly after that I left .  The blog really took a long time to pick up steam.  I'd been doing it since 2009 so that's 8 years.  I would say probably in the last 3 and a half to  4 years I really hit my stride but before that it was definitely a slow roll.
06:50
Ryan:  Do you remember the first time that you got paid to do something because of your food blog?
06:55
Gaby:  Yes I do.  It was for a brand that I shouldn't have worked with but they offered me $50.  It was for pre-made frozen French fries or something like that and I just wouldn't do that in real life.  I just wouldn't make them.  And they paid me $50 and gave me a $25 gift card and I remember calling my parents like "I made it" and they were like "we're still paying your rent.  I don't think so."
07:22
Ryan:  And this was to do say like a sponsored post and promotion for them.
07:26
Gaby:  Yeah, this was back in the day before Instagram existed so it was just a sponsored blog post and a tweet or something like that.
07:35
Ryan:  Okay I like that.  If you can remember back this far, how much percentage wise or dollar amount would you say in income you were making from your food blog while you were doing personal chef work?
07:48
Gaby:  That's a great question and I'm a numbers girl so I know the answer.  I would say I was probably making one third of the amount of money on my food blog as I was making as a private chef and so as that number matched my salary from a Private Chef albeit I was freelancing and it wasn't consistent.  That's when I said this is financially secure enough for me to at least make the attempt to do food blogging full time.
08:18
Ryan:  I would say that's actually a pretty meaningful percentage breakdown already so  how did you get to that point? What would you say your income distribution was?  You had sponsored posts going.  What other sources of income?
08:31
Gaby:  Back then it was just sponsored posts and banner ads which is really interesting because I was making a decent amount of money on banner ads and that was 8 years ago and my traffic has gone up exponentially but I don't make this much money on banner ads as I used to because people just aren't paying.  That's not the way to get your message across.  I think brands really want to hire someone to tell a story about their brand so I think banner ads are less important and you're making less money out of them because of that.
09:05
Ryan:  Ok, so how about with your food blog in particular then… so I don't want to get yet into books and food products and things like that but were there any other income sources coming from your food blog?  Affiliate marketing or doing commercial shoots that came from leads who came to your blog?
09:23
Gaby:  I didn't do affiliate marketing up until recently so that wasn't a part of the food blog back in the day and I done a couple of satellite  media tours for brands that didn't  really necessarily live off my website but it came because of the blog.  But that was few and far between.  I did one every 18 months or something like that.
09:45
Ryan:  Were there any other early partnerships or guest posts, interviews, collaborations that you'd say helped accelerate the progress of starting your food blog?
09:55
Gaby:  No.
09:57
Ryan:  A lot of hard work on your end.
09:59
Gaby:  Yes a lot of hard work and I will say that back in the day when Twitter was still a place where people had  very active conversations, I think that it was helpful to be involved in the community.  I met a lot of food bloggers  and we would chat throughout the day on Twitter and we'd meet up at food blogging conferences and networking amongst ourselves and spreading the word like if I did a collaboration with another food blogger, I'd be like "check out this blogger."  That was a little helpful in the beginning.
10:30
Ryan:  When did you then make the leap to working full-time on your food blog?
10:34
Gaby:  The full-time blogging came right after I left private cheffing and when I really started to make a decent income is when I…I was making a fine amount of money and I was like "look I'm making all this money but I have no overheads.  I work out of my home.  I'm  not paying anyone to help me with my social media.  I'm allowed to invest some money back into my company and I ended up hiring my two best friends, Matt and Adam.  Matt's a food photographer and Adams a food stylist, to take over all the images for my site and that's really when the blog took off because I think people eat with their eyes and it allowed me to focus on what I love to do which is developing recipes and networking and interacting with my readers.  And it allowed Matt and Adam to really  develop my … they understood what I wanted to stand for and what my brand was so then they could help develop the visual voice so all three of us coming together is what propelled the blog to where it is now.
11:37
Ryan:  I love that.  I think that's a really important lesson for people listening.  You want to do what you can to outsource your "weaknesses" or at least the things you don't like doing so that you can focus on putting your time and effort into what you are best at right?
11:52
Gaby:  Absolutely.  I mean, I will shoot something for my food blog if I'm in a pinch but it will take me 4 hours to cook it from start to finish and shoot it and then I have to edit it so there goes almost an entire day.  Where as opposed to Matt and Adam when we're down at the studio shooting we can get through ten to twelve recipes a day because they both have teams and we're all like a well-oiled machine at this point so it's just a really efficient way to run a website.
12:22
Ryan:  You're a numbers girl.  Did you hit a specific dollar amount in side income from your food blog to justify quitting your day job or was it more like a gut feeling that this is the right time?
12:35
Gaby:  It was actually a gut feeling which is very unlike me because I live and die by a spreadsheet.  But it was a gut feeling and I just thought no one was doing that.  A few bloggers have since hired people to help with their photography and stuff but I really wanted to differentiate myself and I thought that was a great way to do it because I could really focus on my voice and if they took the visual voice and matched it with what I was saying that made sense to me.
13:07
Ryan:  Now you've started this food blog, getting traction and you're starting to dabble in other potential sources of incomes.  Talking about book deals and things like making your own product lines.  What came next after the food blog?  What was your first big break into another type of business?
13:23
Gaby:  The first big break was my first cookbook which came out in 2013 and it was called Absolutely Avocados.  It's a very kitschy gifty book.  It's 80 plus avocado recipes and I met with an editor and he asked "what do you want to write about?" and I very much jokingly said "avocados" and he said "that's a great idea. We're going to buy it." And I was like "oh shit.  I better come up with  80 avocado recipes now.  It was an incredible experience and I'm very proud of the book.  The recipes are spot on.  We tested them 6 plus times before they went to press so the book was the first big thing and then after the book came out I got a lot of opportunities to work with bigger brands for bigger pay cheques and a yearlong sponsorship or an ambassadorship and then I started working after that with Better Homes and Gardens as a contributing Editor so I had a column in their magazine every quarter and Idid a lot of bigger campaigns with them and after that it was a lot of just focusing on the blog and continuing to grow that and most recently I signed another cookbook deal and I came up with my own line of products with Williams Sonoma.
14:45
Ryan: Hey guys this is Ryan.  I want to really highlight what Gaby just said about her first book deal and how that led to an unpredictable number of awesome collaborations and new opportunities for her business.  Often times when you look at someone like Gaby who's already made it in many ways it's easy to get overwhelmed.  You start to say "well if I want to be as successful as she is I need to write a book.  I need to blog every day for a year.  Post two photos on Instagram each day and keep my Snap Chat story up to date because that's what Gaby does".  But you can't compare where you are now at the beginning of your journey with where someone who's been doing this for eight years is today.  
The reality of working on your side hustle, whether that's starting a food blog, teaching online business courses, consulting, writing a book or otherwise, is that your time is a very limited resource.  You have to squeeze in working on your side hustle around your day job that keeps the bills paid and if your ambition is to eventually make it to the top of your industry that makes how you choose to spend your limited amount of time, extremely important.  You have to find that one things that's going to give you the highest return on your time investment. What will help push you closest to the top.  
For Gaby that real game changer was her first cookbook.  What will it be for you?
17:14
Ryan:  Welcome back to our interview with Gaby Dakin.  We were just talking about how Gaby went from starting a food blog to launching her first cookbook—that really elevated her brand and started changing the game for her business.  Now we're diving into everything that's happened since.  Including her new product line with Williams Sonoma, her second upcoming cookbook and more.
Your first book was really a major tipping point for your business then. How did you land that deal?
17:38
Gaby:  At the time I was in my early 20s and I really wanted to be on Food Network.  That was all I wanted was a Food Network Show.  So I was like "whatever it takes to be on Food Network I will do it.  I'll do a cookbook sure."  I wasn't as strategic as I should have been but that's okay.  I actually just had a conversation with someone who is a really great mentor to me, last night and she was like "just because we're talking about doing a TV show you don't have to find The TV show to start. You just have to find something that is on brand for you and that can grow into something else- which I think relates a lot to my first book because I was very much known in the food blogging world as the girl obsessed with avocados. It's true. I still am,  I still eat an avocado every day.  I didn't shop around.  I just had an editor that I really liked.  We were friendly outside of work.  He was very well connected in the food blogging world and I found him.  I found my agent.  I signed the paperwork and it was a done deal.
18:40
Ryan:  Once you published that first book then what did you do to make sure that it was a success?  Did the publisher do a lot to help you with that or were you using your own audience to drive book sales?
18:54
Gaby:  My publisher did not help a ton with press.  I think it's not very common for them to send people out on book tours anymore so I took it upon myself to promote the book because it has my name on it so I partnered with the brand I worked with, California Avocados and we planned probably five to eight influencer events up and down the West Coast where I would bring other bloggers in.
We would have this big beautiful lunch featuring avocados.  Everybody would get a copy of my book.  This was when Instagram was just starting.  I think I had 1000 followers.  And people would help promote it and blog about the book.  I continue to push in to this day.  I'll still talk about it on my Snap Chat or on Instastories or something like that.  That's pretty much how we got the word out.  And then I had also hired a publicist at the time so they got me on a lot of morning TV shows and national radio and some magazine placement which was also great.
19:55
Ryan:  The one thing that I really admire about you is how incredibly engaged you are with your followers on Instagram, Snapchat and otherwise.  You respond to comments and message back and forth all the time.
20:07
Gaby:  Thank you.  That's my favorite part about my job.  Without everyone reading my blog there would be no point.  Getting to be in people's kitchens with them and helping them troubleshoot a recipe or watch them cook for their little 2 year olds and get them excited about guacamole or cookies or whatever that is.  That's why I do my job.
20:29
Ryan:  Would you say that you've experienced a positive return on your time invested on social media?
20:35
Gaby:  Yes.  Particularly Snapchat.  I find that a lot of bloggers in general or people that run websites, their traffic has plateaued in the last two years because people are consuming content on Instagram and other applications but I think since I started on Snap Chat I think people really feel like they get to know me better and my traffic has doubled on my website and I can't really explain this any other way other than Snap Chat and social media.
21:05
Ryan:  Right.  Even on Snapchat where you can't necessarily click through to someone's website.  Maybe they're going offline to Google search for your food blog or find a recipe that you mentioned in your story?
21:16
Gaby:  Exactly.  I think establishing that connection is so important because these people are my friends.  I've never met a lot of them in real life but I'm cooking for them.  I want to make their lives easier in the kitchen so having that connection through Snapchat or Instastory, them trusting me to go to my website and use my recipe and spend $30 on ingredients or whatever it is.   That's invaluable to me.
21:40
Ryan:  Do you have any tips then for someone who is just getting started with their food blog or their Instagram or their Snapchat related to food.  How should they go about building that first community of 100 followers?
21:55
Gaby:  Yes.  I think a lot of it is about connecting so maybe it's just your friends reading you to start.  You should be responding to every comment and going out and commenting on other people that you admire and establishing relationships with all these people because that's your industry.  Those are your co-workers per say.  Running a food blog you are alone a lot at home so having those connections with people online and interacting with them and even if you take the conversation offline to DM's 'or whatever, I think that's really important and making people trust you and making sure they come back.
22:33
Ryan:  You recently launched a line of delicious Salsa's from Williams Sonoma.  I've tried all of them now.  I can imagine food products are quite different than running a blog.  What would you say has been the most unexpected surprise or challenge with getting that Salsa to production and out on the shelves?
22:52
Gaby:  Working with Williams Sonoma has been incredible.  They're the best partner I could ever ask for.  They are so good at their jobs.  The production side of it wasn't that hard at least for me it wasn't .  I developed all the recipes internally , sent them to Williams Sonoma. We sourced a production facility that makes all the salsas and we got samples and we adjusted recipes as needed so they were perfect because if I'm a little bit of a salsa snob and I want to make sure everyone's going to enjoy them.
But I think the most surprising thing to come out of that… I had never done any in person events before with readers and followers of the blog and so being able to go around to San Francisco and New Port and San Diego and here in L.A. and meeting with (23:42 unclear ) readers, has been the most rewarding thing I could have ever imagined and I can't wait to keep… I want to just do it for fun. It's so fun to hear people's stories about my recipes in their lives.  This one girl made my lamb chops and her boyfriend now fiancé proposed to her afterwards.  Its super cool to hear those stories.
24:03
Ryan:  When I hear you talking about what you do I pick up on so much love and enjoyment.  Are there times when what you do does feel like actual work?
24:14
Gaby:  Yes.  There is a lot of work.  Working with brands I feel like I'm working because we go back and forth on creative and were really making sure that I'm getting the brand messaging across but not interfering with my brand messaging because I'm very particular about who I will work with.  That's a lot of conference calls and explaining and trying to educate both sides.  
But I love that part of my job so I guess it is work but it's still fun.  I was a marketing major in college so I like to bring that part of my life into my job.
24:50
Ryan:  Alright.  Gaby we've got a few quick frequently asked questions for you.  The questions are intentionally short on my end.  Your answers do not need to be equally as short.
25:00
Gaby:  Okay.
25:01
Ryan:  What kinds of sacrifices have you made over the years in order to put enough time and effort into starting a food blog, growing the business and particularly getting traction with the food blog as you were on the side of your personal chef work?
25:13
Gaby:  I would say I'm a pretty social person but when I'm really in it like if I'm doing a big blog campaign or a book or something like that's social you lose a little bit of it.
25:28
Ryan:  Understandable.
25:29
Gaby:  Like when a friend wants to come over for dinner but not everybody always wants to come over for dinner.
25:34
Ryan:  What's been the best investment that you've ever made in the context of building your food blog or your personal brand? And that could be in the form of time, money, tools, product, services, anything.
25:45
Gaby:  I would say the best investment was hiring Matt and Adam to do my photography and food styling.  I can't even put a price tag on that.  It's one of my most favorite parts of my job is being in the studio with them and it's really taken the blog to the next level because I have images that are just as beautiful as the images you would see in a food magazine so, that was far and away my best investment.
26:10
Ryan:  Alright Gaby, this is my last question for you.  What single piece of advice would you give to someone who wants to start a food blog today?  What should they focus on?
26:18
Gaby:  I would say, because I didn't do this for the first three years and I really wish I would have; figure out what it is that you stand for.  What message you want to share.  What you want your story to be and make sure it's authentic and then go for it.  I find a lot of people are scared to start a blog or whatever they're trying to do and I think there's something to be said about just jumping in head first and figuring out what your voice is and then you'll grow and develop along the way but you have got to start somewhere.
26:50
Ryan:  Gaby, thank you so much for joining us.  Can you tell our listeners today where they can head to learn more about you and see everything you're up to.
26:58
Gaby: Yes.  Thank you for having me.  The blog is whatsgabycooking.com and check out whatsgabycooking on all social media channels.
27:09
Ryan:  Alright.  Thank you again for being on this show.  
27:11
Gaby:  Thank you.