About the Episode:
In this episode, we're chatting with Jake Jorgovan, an entrepreneur and founder at Outbound Creative where he's a sales and marketing consultant for agencies, helping them land their dream clients.
Over the years, Jake has run his own video production agency, he's been a freelancer, and he has his own podcast for agencies and consultants called Working Without Pants.
Jake is a pro at coming up with creative strategies for landing freelance clients—and he's won business for both himself and his clients with Fortune 500 companies & A-list touring artists.
In Today's Episode, We Talk About:
[03:26] We start off by learning how Jake began his entrepreneurial career.
[04:50] How his first agency business got it's first "big" client.
[07:42] His best piece of business advice for starters on figuring out how to price your services.
[09:08] What he did after leaving his first agency business.
[11:13] He talks about his biggest failure – launching a startup that ultimately failed.
[12:57] His best piece of advice on how to identify potential opportunities and disasters.
[13:56] How he recovered after an opportunity that crashed and burned.
[15:29] His tactical advice for landing your first high-paying freelance clients.
[17:13] An out of the box idea to attract the attention of potential freelance clients.
[22:46] How he identifies potential clients and other strategies he uses to land more clients for his consultancy.
[26:57] How to start your own side hustle consulting business while working your 9-to-5 job.
[28:01] Jake introduces us to his most recent side project, Agency Scout and talks about how it works.
[33:39] What sacrifices he's had to make in order to create the time needed to run his business.
[35:46] How to find time for your side hustle while balancing a busy schedule.
[36:53] His biggest piece of advice on how to hit your first "big win".
[38:37] How to figure out your next move when your business isn't getting the results you want.
Like What You're Hearing? Subscribe for New Episodes.
Resources Mentioned:
Connect with My Guest:
Jake Jorgovan on Facebook and LinkedIn
Subscribe, Review, & Share:
If you enjoyed this episode of The Side Hustle Project, I would love your support. Head over to the show on iTunes or in the Apple podcast app and give us a rating, please! And as always you can catch every episode on the Apple podcast app, Stitcher or wherever you get your podcasts. Thanks for tuning in.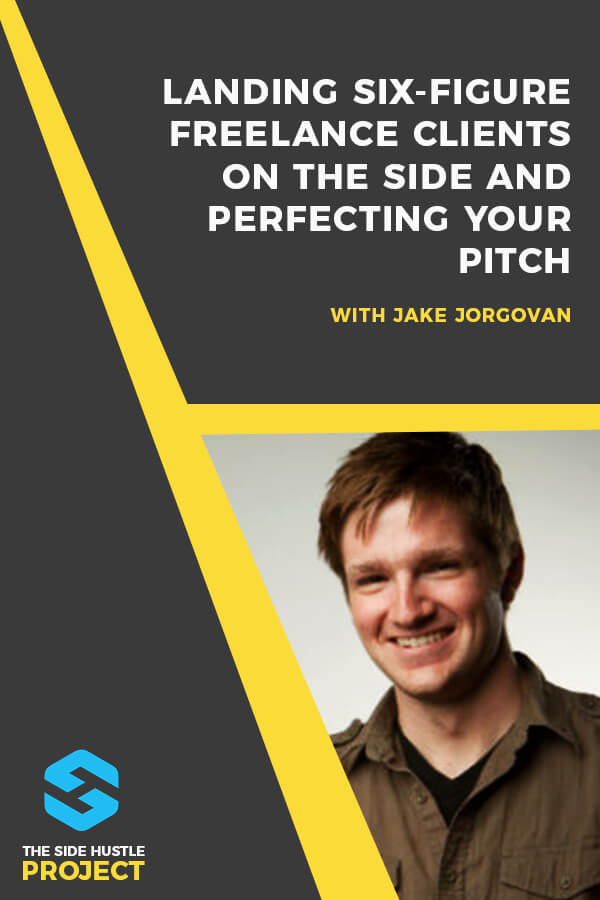 For those of you that love Pinterest, here's an image I put together that plays nicely over there 😊