About the episode:
In this episode, we're talking to James Altucher, the founder of more than 20 companies, including a web design firm that began as a side hustle… he spent 18 months running web design company on the side (including hiring a dozen employees) before taking it full-time.
This was in the mid-90's before the world wide web had proliferated into every home in America, so he had a very unique, valuable skill set – James created the early websites for HBO, American Express, and Time Warner – and he went on to sell his web design company for $15 Million just two years after starting it.
But then, he lost everything… like $0 in his accounts everything. James found himself in debt to banks, the IRS, friends, and family.
And right here is where many people give up, pack it in, take a corporate job and resign from the life of entrepreneurship for good.
But that wasn't going to work for James.
He kept reinventing himself, over and over again. James would go on to build and sell another company, get much better at angel investing, make his way into running a hedge fund, become a bestselling author of more than eleven books, start a world-renowned podcast.
And that only scratches the surface of everything James has done.
In Today's Episode, We Talk About:
[04:16] As always, we start off the interview by finding out what book James is reading at the moment.
[06:25] James gives us an overview of what he's up to today.
[08:44] We find out what his number one creative focus is nowadays.
[12:59] He talks about working at HBO – his first real job after college.
[16:12] Find out what his first side hustle was at the early age of 12.
[18:57] He walks us down memory lane of how he got his first client at his side hustle of developing websites.
[23:43] Hear how he found a buyer for his 2-year old web design company.
[28:32] Listen to how he sold his company for $15,000,000 and what came after.
[30:01] James talks about the "dark period" in his life.
[33:31] How he dug himself out of that dark phase of his life.
[36:06] He gives some awesome advice on how you can get the courage to accept "being bad at anything" for a period of time.
[40:54] His best piece of advice on how to validate your business idea today.
[43:03] Another great piece of advice on how to start over after crippling failure. He also talks about how he's dealt with the anxiety and the ups and downs of being an entrepreneur.
[45:10] What sacrifices he's had to make in order to create enough time for his blog and his business.
[46:20] His best piece of advice for those who want to start a blog and how to get their first 1,000 readers.
[48:28] And finally, James talks about the best investment he's ever made in his career.
Like What You're Hearing? Subscribe for New Episodes.
Resources Mentioned:
Perennial Seller by Ryan Holiday
Angel by Jason Calacanis
Connect with My Guest:
The James Altucher Show (Podcast)
James Altucher on Twitter, LinkedIn and Facebook
Subscribe, Review, & Share:
If you enjoyed this episode of The Side Hustle Project, I would love your support. Head over to the show on iTunes or in the Apple podcast app and give us a rating please! And as always you can catch every episode on the Apple podcast app, Stitcher or wherever you get your podcasts. Thanks for tuning in.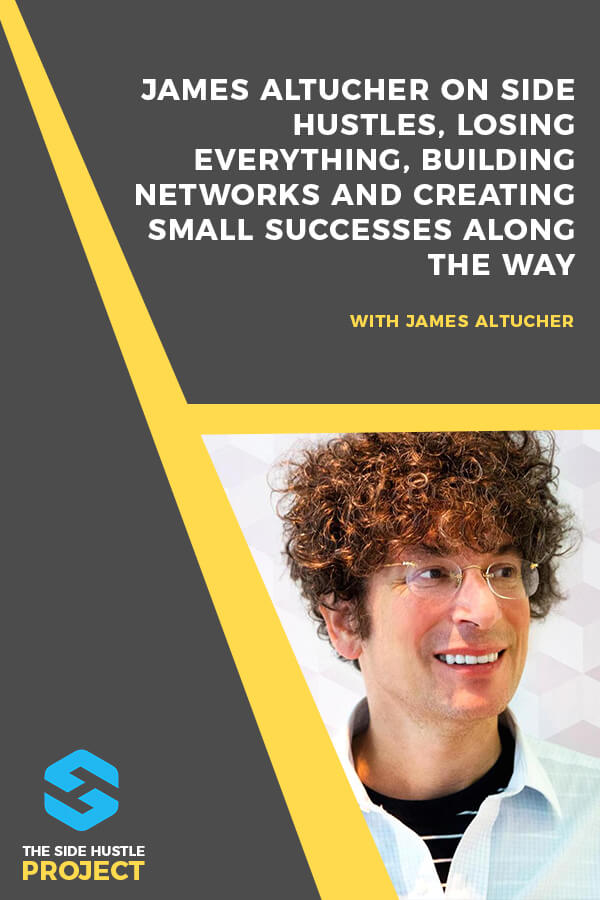 Shoutout:
Special thanks to our sponsor for this episode, Freshbooks: Cloud accounting for freelancers, solopreneurs and side hustlers.