About the Episode:
In today's episode, we're talking to Chris Guillebeau, multi-New York Times Bestselling author of four books including The $100 Startup.
Over the past 10 years, Chris been to every country in the world and still travels to more than 20 each year.
He's an active speaker for companies like Google and Facebook—he also hosts an annual conference of his own called World Domination Summit with guests ranging from Brene Brown to Derek Sivers, Michael Hyatt and more.
Chris has recently embarked upon a new adventure this year, The Side Hustle School which features a daily podcast, workshops, and community.
In This Episode, We Talk About:
[02:36] How Chris got started in the world of business & what it takes to become a bestselling author.
[03:49] How he validated the idea of his book before writing it.
[05:50] What validation means to him.
[07:21] His thoughts on why starting a side hustle is no longer a nice-to-have and a must-have.
08:56 Chris gives his tactical advice on how to validate an idea quickly without wasting time & money.
[10:53] What is a proof of concept? The definition Chris uses and a great example that applies to anyone.
[16:09] He gives his best piece of advice for building a community around your idea & getting to your first 100 customers.
[17:45] He talks about projects he's launched that haven't worked out as well as he'd like them to.
[19:36] He talks about the kind of failure signals to look out for, and when to pivot to something else if your idea isn't working.
[21:15] The best investment Chris has made when it comes to validating an idea and building a community.
Like What You're Hearing? Subscribe for New Episodes.
Resources Mentioned:
Connect with My Guest: 
chrisguillebeau.com
sidehustleschool.com
Chris Guillebeau on Twitter, Instagram, Facebook and LinkedIn
Subscribe, Review, & Share:
If you enjoyed this episode of The Side Hustle Project, I would love your support. Head over to the show on iTunes or in the Apple podcast app and give us a rating please! And as always you can catch every episode on the Apple podcast app, Stitcher or wherever you get your podcasts. Thanks for tuning in.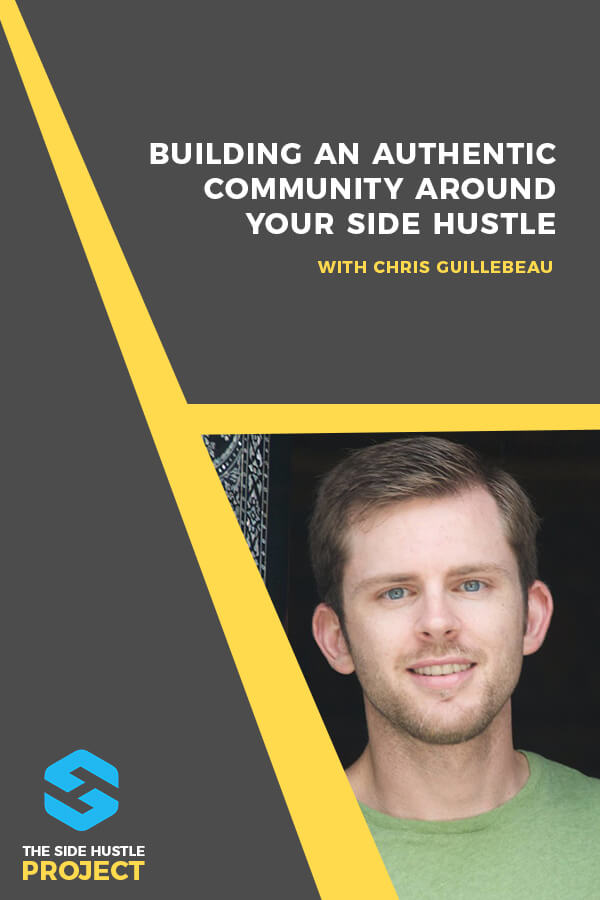 Shoutout:
Special thanks to our sponsor for this episode, Freshbooks: Cloud accounting for freelancers, solopreneurs and side hustlers.